VISSONIC Video remote meeting solution
When a professional conference system is combined with professional software, what kind of benefits will it bring to you?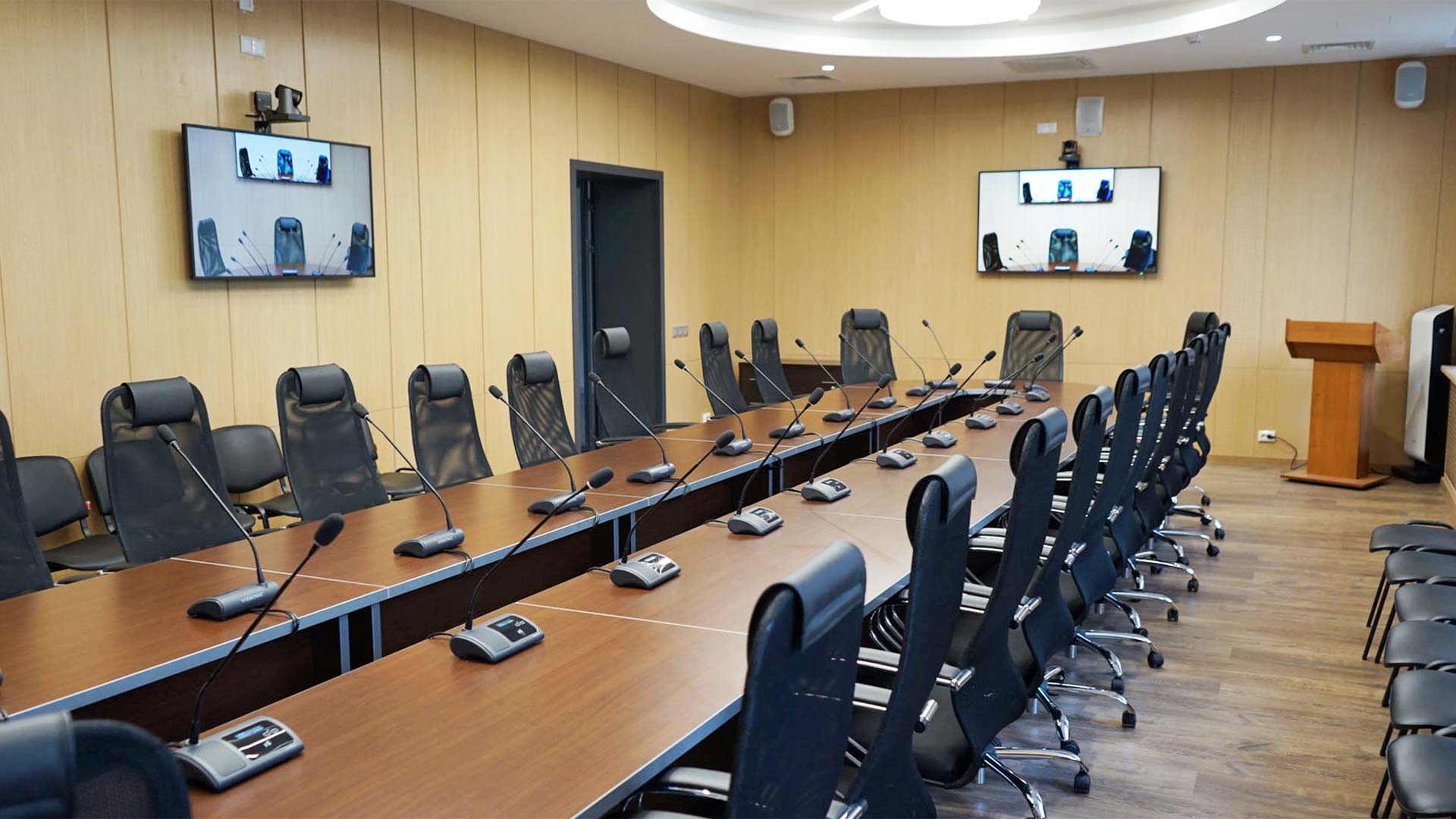 Our system can deliver high-quality sound to remote personnel, and local venues can equip with external loudspeakers without worrying about feedback and echo due to our DSP process in controller, even each microphone unit has built-in speakers for every user.
Automatic camera tracking enables each speaker's face to be clearly presented to the far end, enhancing the meeting experience.
With software like Teams, ZOOM, Skype, people can join a video conference remotely via their own device such as cellphone or laptop. Even several meeting rooms in different locations can join together.
VISSONIC conference system can be easily connected to those third party platform and provide complete meeting control and video image process. You can manage an efficient remote meeting quickly while enjoy the precise audio/video experience through our system, all devices just connect by a single CAT5 cable.
Solutions 1: Single meeting room and remote person with cellphone/laptop
When there are some people want to have remote meetings with a group of people in meeting room, just use their own devices nearby can be easily join them.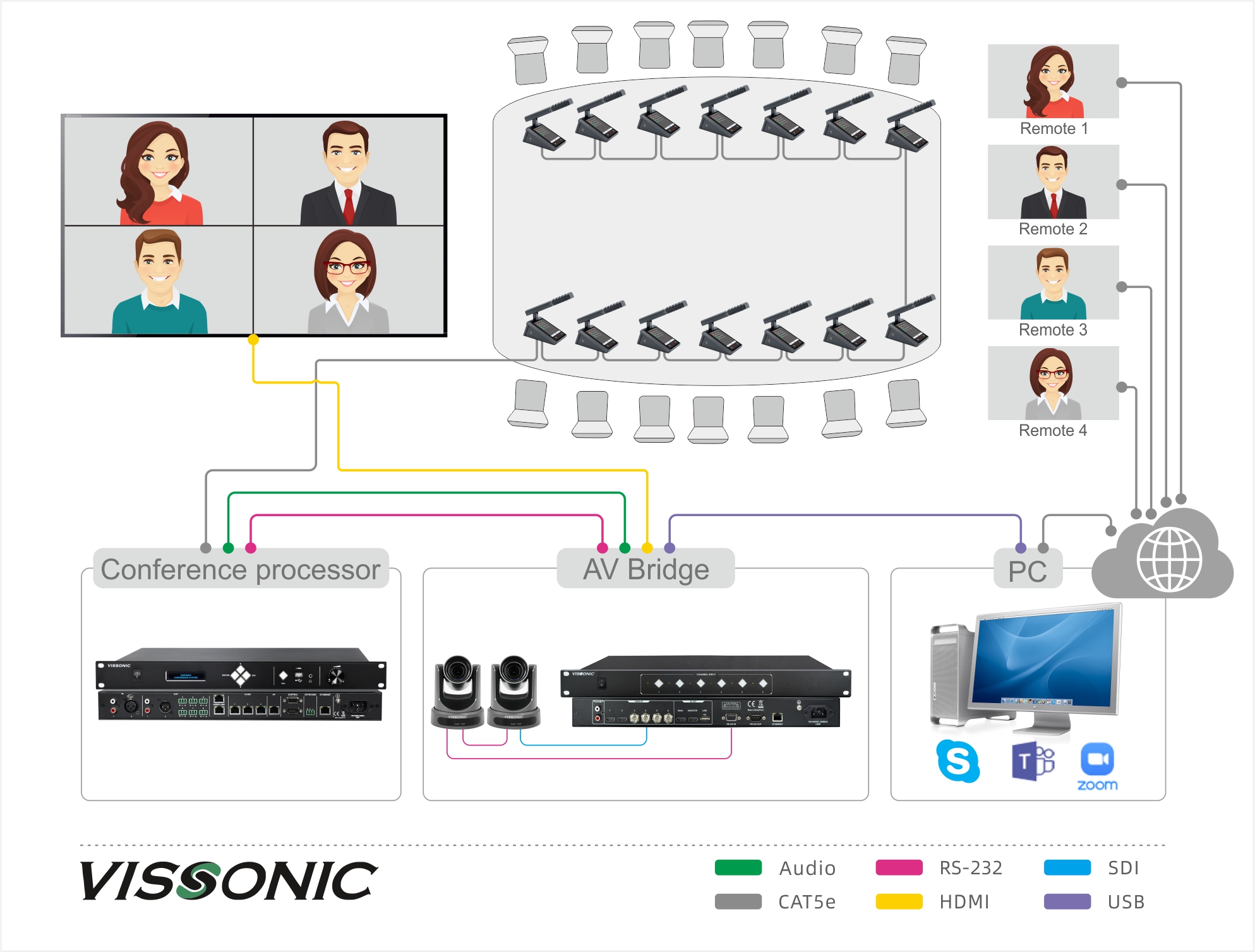 Item List:
VIS-DCP2000-D Main controller
VIS-CATC-B AV bridge and Camera switch
VIS-DMD-T Conference unit
VIS-CDC-U HD meeting camera
PC with online collaboration software from Teams, Skype, Zoom etc and link to internet
Large Screen/Monitor
Solution 2: Multi-room equip with conference units
When two corporations or different group of people in different location of meeting rooms want to discuss together, to save high cost of trip to meet face by face, or the reason during pandemic time which is difficult to travelling around, this solution can be the best choice. Any VISSONIC conference units can be the tools for communication, wired or wireless units can work at same time.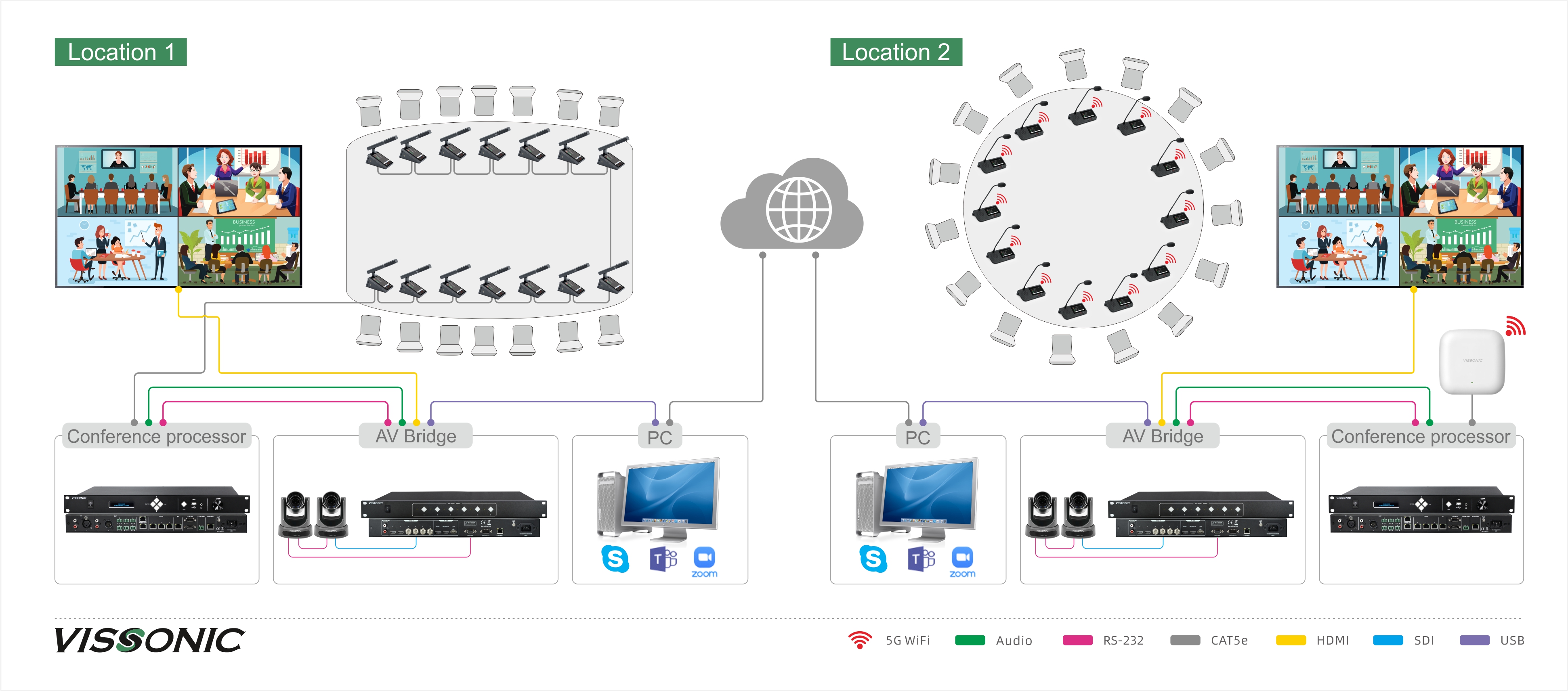 Item List:
VIS-DCP2000-W Wireless Main controller
VIS-CATC-B AV bridge and Camera switch
VIS-MAW-T V2 Wifi Wireless Conference unit
VIS-AP4C Connection point
VIS-CDC-U HD meeting camera
PC with online collaboration software from Teams, Skype, Zoom etc and link to internet
Large Screen/Monitor
For education